OER educational poster structural analysis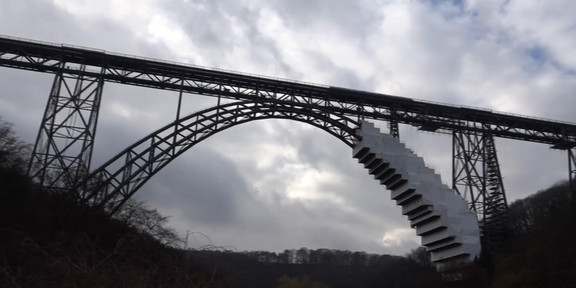 We wish all students and friends of the Institute a Happy New Year 2023 with a small poster on structural analysis.
A look into the past is always helpful to understand today and tomorrow. Our small educational poster on structural analysis is also designed with this in mind, illustrating the scope of the subject using the historical example of Germany's highest railroad bridge. The Müngsten Bridge between Remscheid and Solingen shines again in new splendor after its renovation and is thus led into the future. It is a prestressed supporting structure - something one would not necessarily suspect at first.
I can only encourage you to take a look at the structure on site - or as a model in our institute. The educational poster and our short film about the structure can be found via the links below.
Happy Holidays and a Happy New Year wish you
Prof. Dr.-Ing. Ingo Münch
PDF: Structural analysis yesterday today and tomorrow P1
Video: Force quantities in statically determined trusses - Interview Dr.-Ing Jens Kalameya